Network connectivity is business critical but often complex
If one element fails, operations can be severely disrupted. Business growth can hamper the effectiveness of the network, with infrastructures not necessarily evolving at the same pace to support new and changing needs. Increased reliance on home and remote working, coupled with IoT, 5G and the adoption of cloud solutions  brings new challenges for the business network when it comes to access, load and security.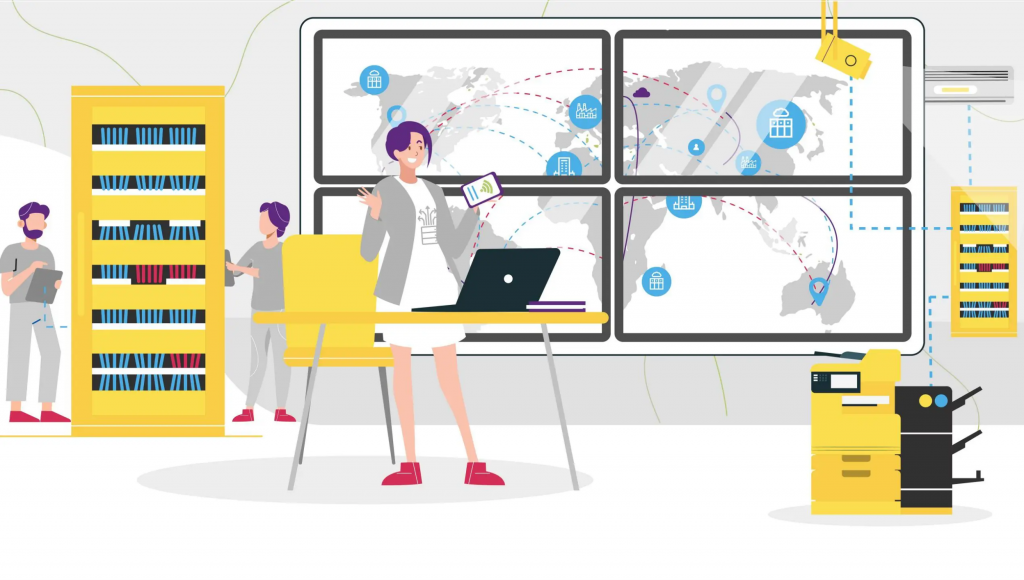 The boundaries and demands on connectivity are constantly changing
Axians works across all industries to build modern networks, helping businesses thrive and providing the best experience.
Network Management
Axians' network management service reduces the overhead that some companies may have in employing a complete full-time networking staff.
Our service includes:
Network architecture/design
Vendor sourcing
Documentation
Maintenance and support
Testing
Migrations
Service Benefits:
Full-scale design and implementation team
Consultation regarding new networking technologies
Documentation of end systems and intermediate systems
Timely maintenance and remediation support
Preventative actions and planning to ensure 99.999% network reliability
Reduce risk of outage-induced revenue loss
MS365 Backup as a Service
While Microsoft 365 is fast becoming the center of business productivity, the backup and recovery strategy of these services is being neglected. Microsoft's availability SLAs are often confused with a backup strategy and overlook the fact that the ultimate responsibility for data protection lies with you, not Microsoft. Not having a Microsoft 365 data protection plan is a risky data strategy and exposes the company to a variety of threats.
Why backup for Microsoft 365
Accidental deletion: data that is deleted by mistake is first sent to the trash and is kept for one month by default.
Retention Policy: Microsoft offers data retention of up to 90 days. This often does not meet the strict data retention requirements of industries
Internal threat: employees leave the company and important data is not transferred correctly or is deliberately deleted. In this case, the company has a standard period of one month to restore this data without backup. After this period the data is permanently deleted
External threat: Data can be manipulated or deleted by external threats, such as hacker attacks, and by malware, such as ransomware, are irretrievably encrypted.
Service Benefits
Customized backup strategy
Pay per use / cost transparency
Minimum investment cost
Self Service Portal for Admin & User
Axians operates the solution
Data under your control
SpoolMaster
SpoolMaster is an in-house output management software for IBM AS400 iSeries with more than 870 unique installations supported worldwide.
What are the advantages of SpoolMaster?
Modular structure – you only pay for the functions you need
Digital dispatch of forms and documents – reduces your postage costs
Digital archiving in PDF/A or TIFF – creates more space in the filing cabinet & saves printing costs
Delete, copy, distribute and edit spool files
Form design directly on the PC with "Visual Forms Language" (VFL.net)