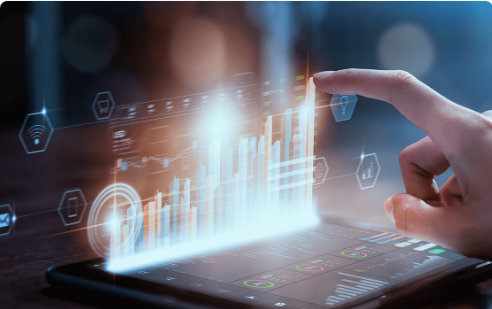 Innovation in technology evolves quickly, which can make it difficult for organizations to keep up with all of the updates, decisions, and investments it can take to ensure their data and services are managed and used effectively and efficiently.
Also known as infrastructure as a service (IaaS), IT infrastructure management services transfer all of this work to a professional services organization, which provides the structure, staff, hardware, and software to ensure that both physical and virtual environments are maintained, available, and secure.
With this transition to an IT infrastructure management services partner come a lot of other benefits to organizational operations, some of which are obvious and others of which are a bit more indirect.
Below, we explore the key benefits you are likely to realize after you make the decision to partner with an IT infrastructure management services provider.
Arm your business against cyberthreats when you download The Ultimate Guide to Performing a Cybersecurity Risk Assessment on Your Business →
Scalability
Most are familiar with the flexibility of cloud computing and know that an organization can gain access to more computing resources or storage when they need it or draw down when they don't, which can help to save money. But many don't know that the same concept can apply to IaaS.
With IaaS, instead of just dialing up or down access to services, your organization can also request support for unique or hard-to-find skillsets or technologies or get the extra hands on deck during a special project or implementation. Then, when the effort is over, you can draw back down your additional staffing resources.
This "best of both worlds" option gives you the staff support you need without the worry of having to recruit and retain additional technology staff.
More Time for Strategic Initiatives
With most of the responsibility for core infrastructure maintenance work passed on to your IT infrastructure management services partner, your internal IT staff will have more time and energy to focus on the strategic efforts that will benefit from their internal knowledge and experience.
Instead of focusing mostly on troubleshooting, dealing with trouble tickets, testing and implementing patches, and engaging with the nuances of enterprise infrastructure management, IT staff members can focus on identifying new services, technologies, and tools that your business needs to stay ahead.
Support from a Broad Range of Technology Experts
In addition to support during routine or ongoing maintenance efforts, choosing to partner with an IT infrastructure management services provider can also come with additional peace of mind.
Whether it is an unexpected outage, a special event or use case, or even a natural event that threatens your operations, your IaaS provider not only has the backups and contingencies in place at their location, but they can be there to help get your systems back online.
The result is less downtime and negative impacts to your operations, which can help to preserve your customers' trust in your brand.
Access to the Latest Technologies
Finally, by combining an understanding of your operations and needs with their knowledge of the wider technology landscape, an IT services partner can also provide consultative services that connect your organization with new and innovative technologies or identify proactive changes before a problem arises.
Whether you're looking for access to the latest security, management, and performance tools or for new efficiencies from cutting-edge best practices, features, tools, and systems, your management partner can help line up demos, provide hands-on training sessions, and even connect you with third-party providers to help you get the best rates thanks to economies of scale.
And, when it comes time for implementation, your managed services partner can be there to help with the deployment of the new platform, application, or system so you do not have to tackle it alone.
Arm your business against cyberthreats when you download The Ultimate Guide to Performing a Cybersecurity Risk Assessment on Your Business →
Ready to Learn More?
Choosing an infrastructure management services partner is an important decision, and it can make a big difference for your end-user experiences, the operation of your infrastructure, and even your bottom line.
However, it is important to select an IT infrastructure management services provider that not only can bring the breadth and depth of experiences and services that your organization needs but also has a culture of growth and innovation that aligns with your own.
The team at Axians has been delivering these IT infrastructure management services to clients around the world in a range of industries and scales. If you are ready to learn more about how your organization can benefit from infrastructure management services, Axians would welcome the chance to speak with you more.
In the meantime, check out our free resource The Ultimate Guide to Performing a Cybersecurity Risk Assessment, which can help you be better prepared for the cyberthreats of tomorrow.