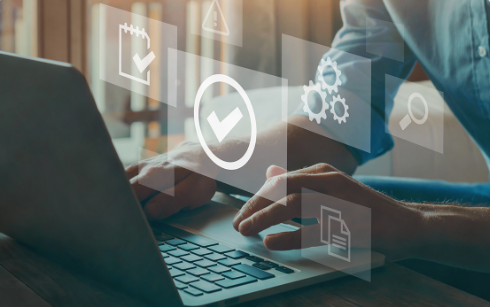 IBM Power Systems are used by some of the biggest names in retail, insurance, telecoms, banks, and technology. Organizations rely on this powerful technology to deliver the flexibility and power they need to run data-rich applications and variable workloads. However, to fully harness the power inherent in these server systems and to maximize their full potential requires a lot of time and specialized personnel to configure, deploy, and administer.
That's where Axian's own Dynamic Power Cloud Manager (DPCM) comes in.
DPCM serves as an all-in-one virtual server and related software product management tool that offers your organization an intuitive way to administer, automate core functions in, and provision IBM Power Systems running with AIX, IBM i, Linux, and SAP HANA.
Sound too good to be true?
Fortunately, it's not. DPCM has already been deployed around the world and can bring the same automation and administration tools to your organization. Below, we cover what DPCM can do for your business and how you can get this flexible software product management tool implemented in your ecosystem.
Can cybercriminals access your organization's sensitive information? Find out when you download and complete Axians' Cybersecurity Risk Assessment Scorecard. →
What DPCM Delivers for Your Enterprise
Instead of deploying systems manually and performing time-consuming administrative tasks, DPCM can sit on the front end of your IBM Power System deployment and provide an intuitive, web-based user interface. The result is an intuitive and automated way to  manage your enterprise's virtual server architecture.
In fact, DPCM is known for its ability to:
Allow for real-time virtual server modifications and optimization, helping to reduce downtime and limit impact to production.
Offer flexibility to customize front-end user access on various platforms, including mobile devices.
Make delivering enterprise-level computing resources, on-premises and in the cloud, easier so fewer staff members can do more.
Simplify complex tasks for you within its interface, including offering suggestions to help you find the right amount of compute for your needs.
In addition to all of the above, DPCM is scalable and industry-agnostic, meaning whether your enterprise is running a nimble footprint or a large IBM Power farm, DPCM can be your all-in-one system administration, monitoring, and automation tool.
Can cybercriminals access your organization's sensitive information? Find out when you download and complete Axians' Cybersecurity Risk Assessment Scorecard. →
Why Axian's DPCM Is a Game Changer
DPCM is a fully customizable virtual server and related systems management tool that can be tailored to your needs. It is also a user-friendly solution that weaves together industry-leading functionality and management best practices into one service.
So what does this mean for your business?
Automation of image deployment, facilitated via web-based front end, to support standardization across your ecosystem
Integrated disaster recovery functionality, including the ability to script and deploy images in case of an outage and initiate deployment recreation
Increased compliance and access control tools, including the ability to assign user-based roles and permissions as well as built-in audit logs
Operating system flexibility, including AIX, IBM i, Linux, and SAP HANA, and easy scalability to help save time, streamline operating costs, and increase productivity
Built-in load analysis to right-size your device performance, which translates to higher availability
Simply, DPCM delivers a range of management functionality within an extremely flexible framework aimed at helping your business save time, save money, and improve availability.
Get Started with DPCM
If your organization is looking for a powerful and intuitive way to manage your IBM Power Systems while also boosting your disaster recovery readiness and security controls, Axian's DPCM is built to help you get the most out of your IT investment.
If you would like to learn more and see all of DPCM's features firsthand, the team at Axians would welcome the chance to set up a personalized demo. To get started, contact us here to be connected with an Axian DPCM expert.